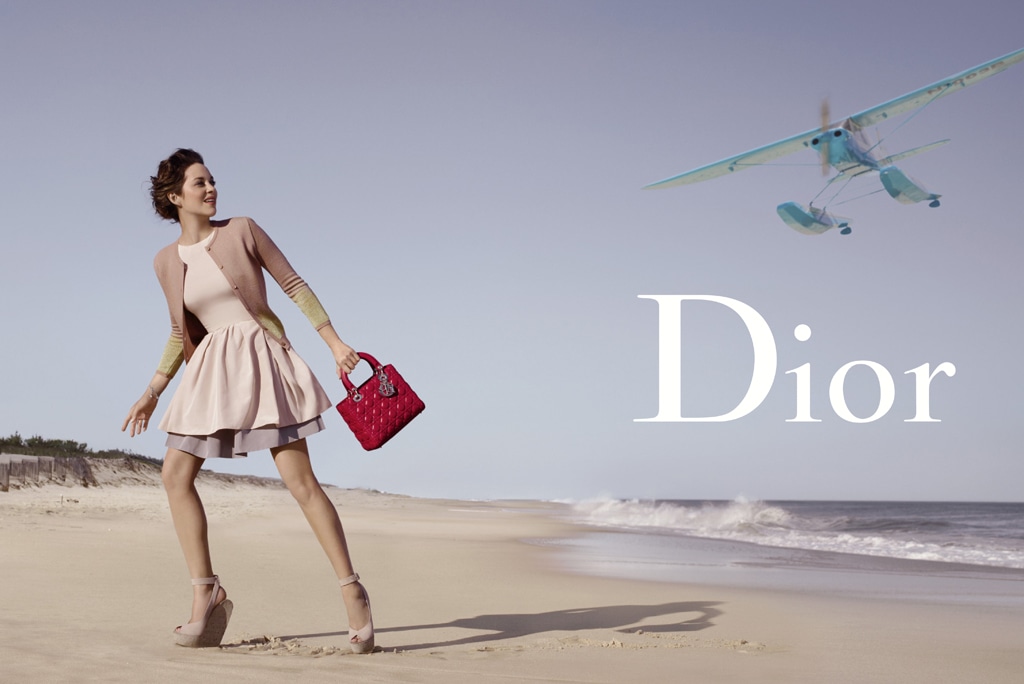 Jean-Baptiste Mondino/Dior
She might be French, but Marion Cotillard looks every bit the All-American blue blood here in the Hamptons.
The 37-year-old actress modeled a retro, pale pink dress, heels and radiant red handbag in a beach photo shoot for Lady Dior. She gazed on playfully as a turquoise glider plane flew overhead.
In a recent documentary, Cotillard artistically slipped into some of the finest haute couture creations designed by Christian Dior himself.
This Oscar winner is très chic!