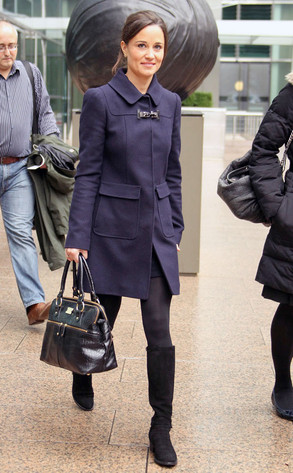 FameFlynetUK/FAMEFLYNET PICTURES
Kids. They really do say the darndest things.
Pippa Middleton discovered just that while in the midst of her carpetbombing promotional blitz for Celebrate, her much-anticipated party planning book, when she was filmed crafting with some adorable children.
Adorably candid, that is, as proven by one little girl who either didn't know or didn't care enough to keep her opinions on royalty to herself.