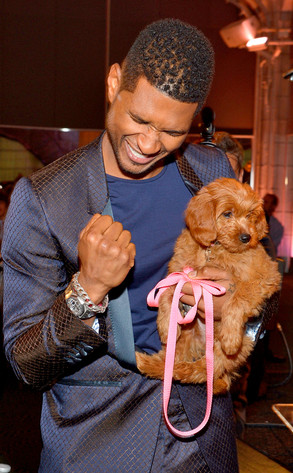 Mike Coppola/Getty Images for Pencils of Promise
OMG. That is one expensive bitch!
Usher paid a whopping $12,000 for a female goldendoodle puppy Thursday at the Pencils of Promise Gala in New York City. The R&B star reportedly outbid Jessica Szohr for the adorable pooch.
"All in the name of feline fun!," Usher tweeted. (Perhaps he meant to say canine?) "It took me 2 years but I outbid everyone this year to bring Poppy home to Ush"