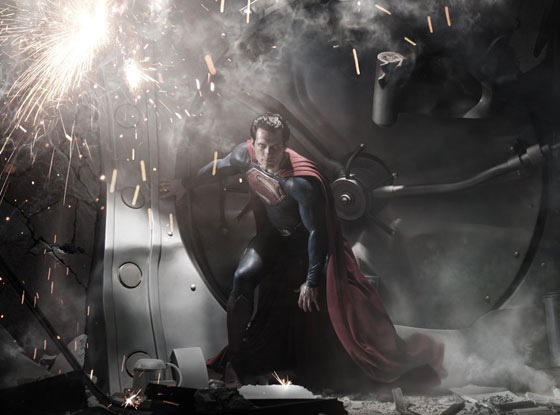 Clay Enos/Warner Bros.
We've got some time before the new Superman movie, Man of Steel, hits theaters but it's never too early to start talking sequels, right?
Director Zack Snyder chose his words very carefully when we caught up with him recently and asked if he's already planning a follow-up.
"We like to take it one step at a time and not curse anything," he said at the Arthritis Foundation gala in Beverly Hills. "It's that kind of thing so we'll see what happens."
What happens in the movie is a big mystery. Snyder and his cast and crew have remained tight-lipped about what goes down in the flick.
"It's super hard to keep it a secret," Snyder said.
OK, so what was it like seeing Henry Cavill for the first time in the Superman suit? "It was awesome," Snyder said. "You look at him and you're like, 'That was a good idea!'"
Sadly, Cavill was at the gala, but not doing any press.
Christopher Meloni, who plays Colonel Hardy, was also careful not to spill.
"I just keep telling everyone it's a reimagining and something that you've never seen before in your life—how a superhero is portrayed, the journey he gave him and how it's filmed. You've never see anything like it."
Fingers crossed.