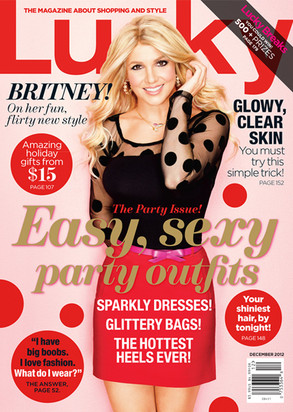 Ben Watts/Lucky Magazine
Even at 30 years old, Britney Spears is still very much the girl next door.
In a new interview with Lucky magazine, the pop star, X Factor judge and proud mom of Jayden James and Sean Preston reveals just how much pressure she puts on herself.
"I think most people are their own worst critics," she says. "I'm a perfectionist. I want things done a certain way. I am hard on myself but not regretful."