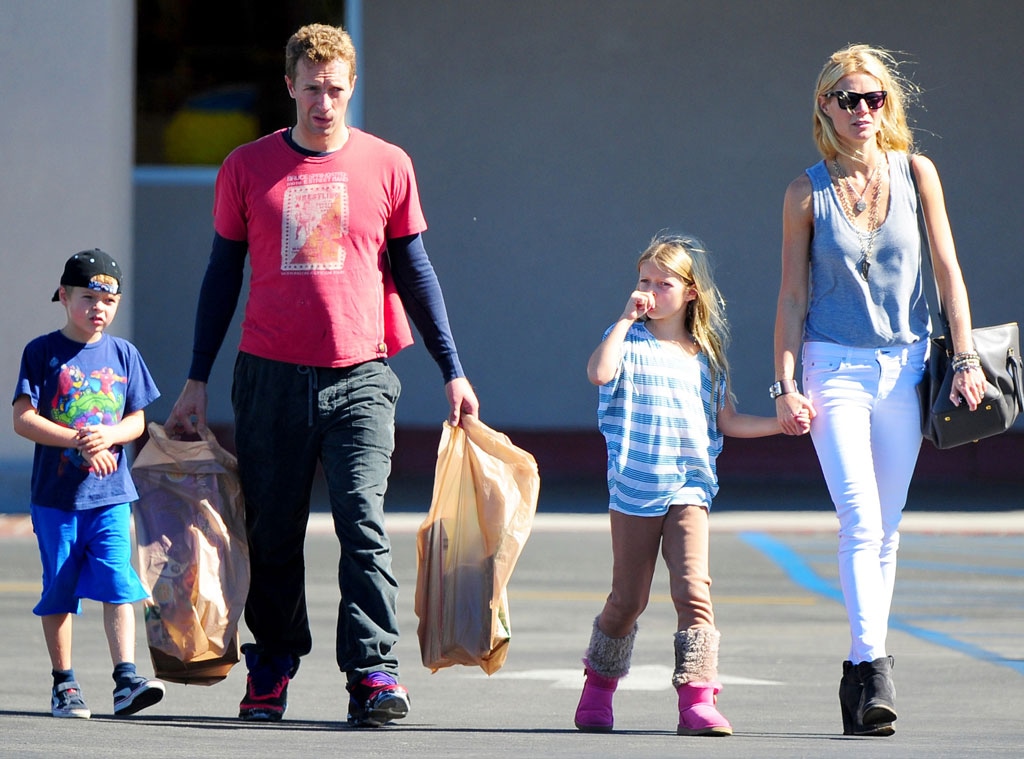 Raef-Ramirez/AKM-GSI
What we have here is the celebrity sighting equivalent of a unicorn.
While Gwyneth Paltrow, Chris Martin, Apple and Moses are one of the most stable and adorable A-list families around, it's no secret that they tend to keep themselves to themselves—to the point where Gwynnie and her Coldplay hubby won't even stroll down a red carpet together.
But apparently, a Toys "R" Us run is another matter entirely.
The cross-continental clan didn't seem to have any problem (well, aside from the usual aversion to paparazzi) being snapped as a family unit, as the happy foursome was spotted shopping at the toy megastore in Culver City, Calif., yesterday.
And from the looks of things, it seems Christmas may have come early for the Martins, as papa Chris, tasked with bag-holding duty for the outing, walked out of the store with two sacks full of goodies.
In any case, the family seems to have put a temporary pause on their racking up of frequent-flier miles, as the London- and New York-hopping quartet has been spotted around Los Angeles with increasing frequency this month, with Gwyneth and Chris last glimpsed out together earlier this week dining with touchy-feely pal Cameron Diaz.