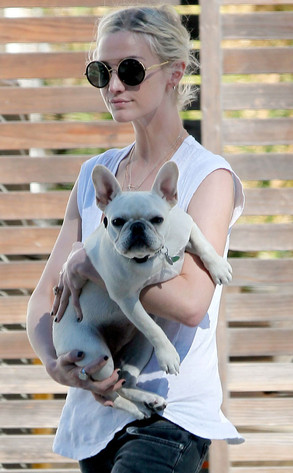 Miguel Aguilar/Sam Sharma, PacificCoastNews.com
It's a good thing Ashlee Simpson's got that adorable French bulldog to keep her spirits up.
The 28-year-old singer-actress stepped out for the first time since parents Joe Simpson and Tina Simpson announced they were divorcing.
Ashlee, who divorced Pete Wentz in 2011, was expressionless as she kept her precious pup in her arms Thursday in Los Angeles.