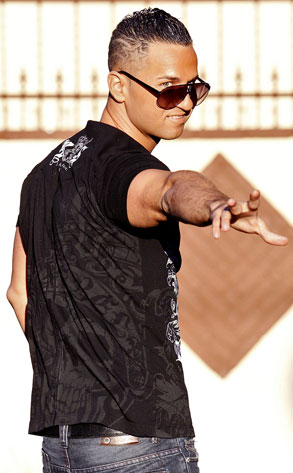 Nate Jone/PacificCoastNews.com
Tonight's episode of Jersey Shore offered us more valuable life lessons. For example, don't dance around the street drunk unless you want to get arrested and, if you really like someone at the Shore, take them to Rivoli's for dinner, because that's serious.
Another bit of valuable information: If you're Mike "The Situation" Sorrentino and you're trying to apologize to Snooki, buying her a Schwinn-like baby stroller—although very badass—will not gain her friendship.
But she did say thank-you, so that was a start.