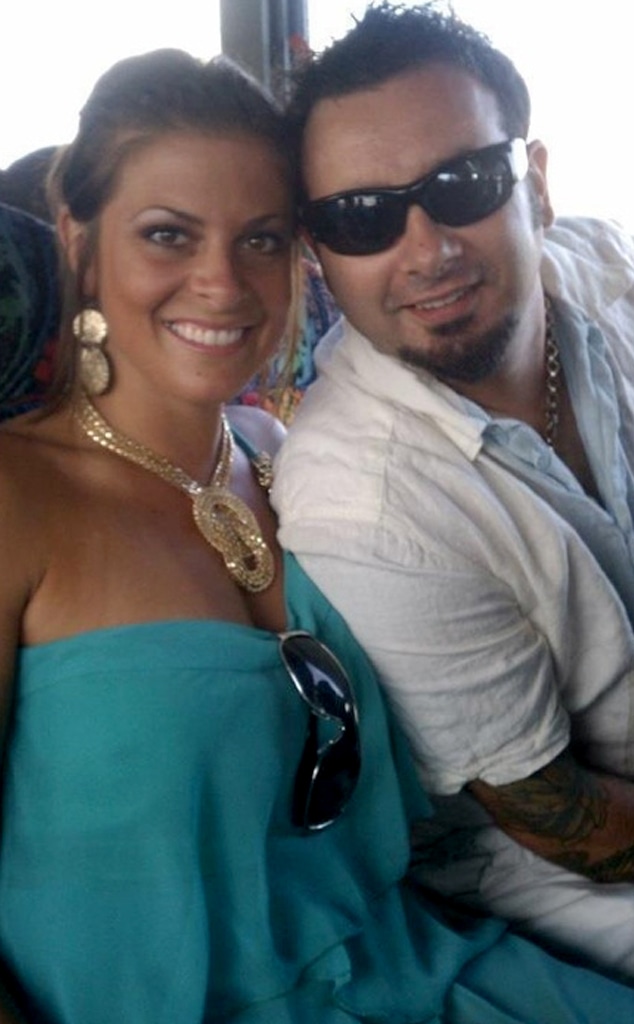 Twitter
Yes, Chris Kirkpatrick was in Italy last week. But no, Justin Timberlake's former 'N Sync mate was not there as a wedding guest of his fellow "It's Gonna Be Me" singer, 
It turns out that Kirkpatrick had his own romantic agenda in the country shaped like a boot: He got engaged to his girlfriend of two and a half years, Karly Skladany!
"It was a very romantic trip," the groom-to-be tells E! News. "I have been thinking about proposing for a while but this was totally spontaneous. Karly is an amazing girl and I am so happy to make her wife."
Kirkpatrick, 41, did indeed pop the question to Skladany, 28, on a whim—he bought a ring at a jewelry store near where they were staying on the isle of Capri. He picked out an oval-cut diamond surrounded by smaller diamonds, set in white gold.
"Go Buckeyes! Go Steelers!" he added, a nod to his future father-in-law, famed Ohio State punter Tom Skladany, and his own Pittsburgh roots. 
Oh, to be a fly on the wall when the families come together for Thanksgiving.
And while a source tells us that Kirkpatrick didn't get an invitation to the main TimberBiel event in Italy (nor did anyone else from 'N Sync), he did attend Justin's bachelor party in Las Vegas and had a great time.
—Reporting by Holly Passalaqua