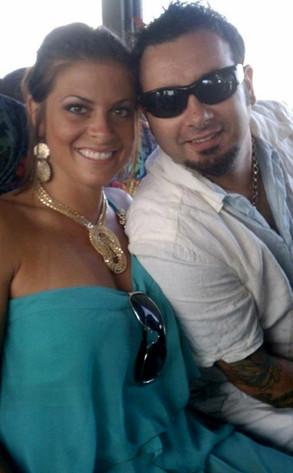 Twitter
Yes, Chris Kirkpatrick was in Italy last week. But no, Justin Timberlake's former 'N Sync mate was not there as a wedding guest of his fellow "It's Gonna Be Me" singer,
It turns out that Kirkpatrick had his own romantic agenda in the country shaped like a boot: He got engaged to his girlfriend of two and a half years, Karly Skladany!
"It was a very romantic trip," the groom-to-be tells E! News. "I have been thinking about proposing for a while but this was totally spontaneous. Karly is an amazing girl and I am so happy to make her wife."