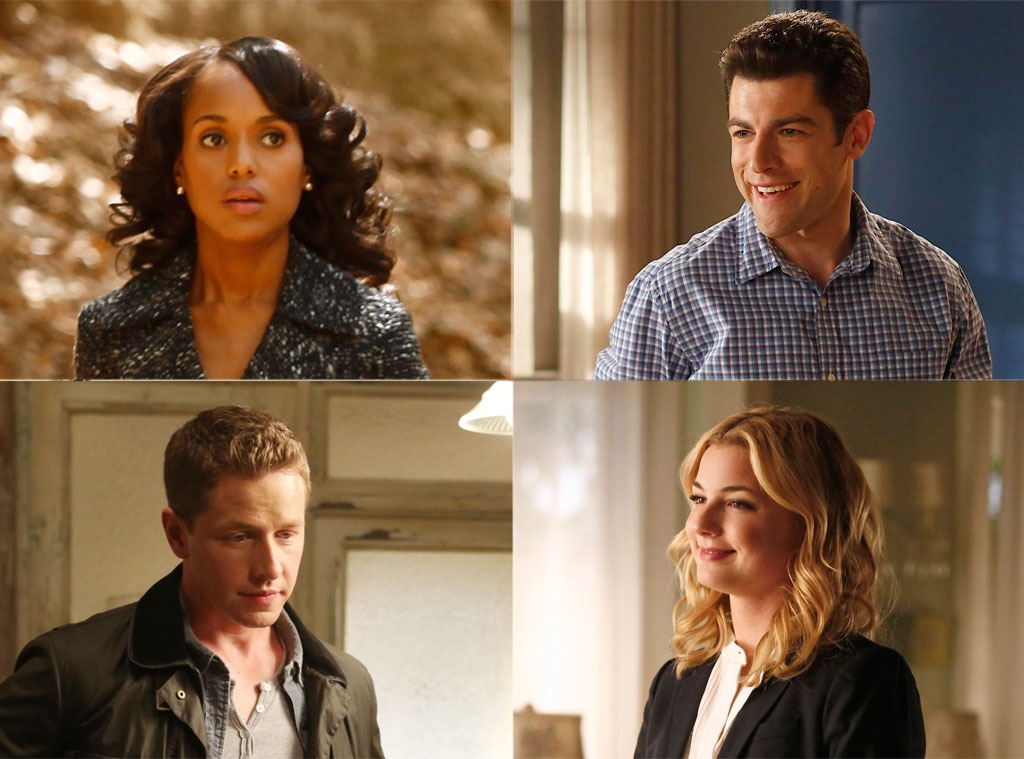 Jack Rowand/Vivian Zink/ABC; Fox
Ah, being a TV fan is like living in Taylor Swift's songs. In the beginning, it's all dancing in the refrigerator light and maple lattes Upstate, but sometimes, come season two, it's broken promises and teardrops on our remotes.
Last season, a few newbies managed to weasel their way into a permanent spot on our DVRs, including Revenge, Once Upon a Time and New Girl, to name a few. We recommended the series to our friends, quoted the shows relentlessly and rooted for couples (cough—Prince Charming and Snow White—cough) to reunite.
But now that the series are well into their sophomore seasons, is the magic still there or they in a rut? That's for you to decide...
Is Homeland's break-neck pace thrilling you or making you nervous about the series' longevity? Is American Horror Story: Asylum living up to the Harmons' murder house in season one? Are you loving Fitz (Tony Goldwyn) and Olivia's (Kerry Washington) crazy-hot and scandalous affair on Scandal this season? Are you digging all of the new characters Once Upon a Time has added into the mix, including new series regular Captain Hook (Colin O'Donoghue)? And how do you feel about Revenge's new bad boy Aiden (Barry Sloane), who was recently upped to series regular?
Vote in our polls below to tell us which show you think is hitting all the right notes in season two and which series is going a bit off the rails (not in a good way) in its second season. After you vote, head on down to the comments to tell us what those shows are doing right and wrong and we may feature your comments when we post the results next week!
So happy voting...and critiquing, y'all! Get to it...