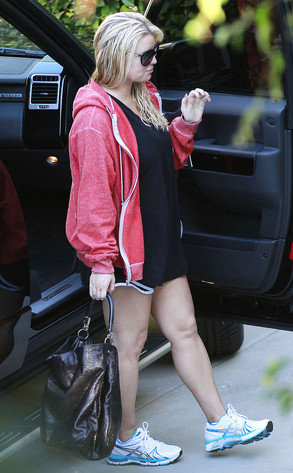 Bruja/Juan Sharma, PacificCoastNews.com
When the going gets tough, the tough get going...to the gym.
That's just what Jessica Simpson was seen doing on Wednesday after it was publicly announced that her parents, Tina and Joe Simpson, had officially filed for divorce.
Decked out in shorts and a black T-shirt covered up with a red hoodie, the shades-wearing new mom looked ready to work up a sweat.