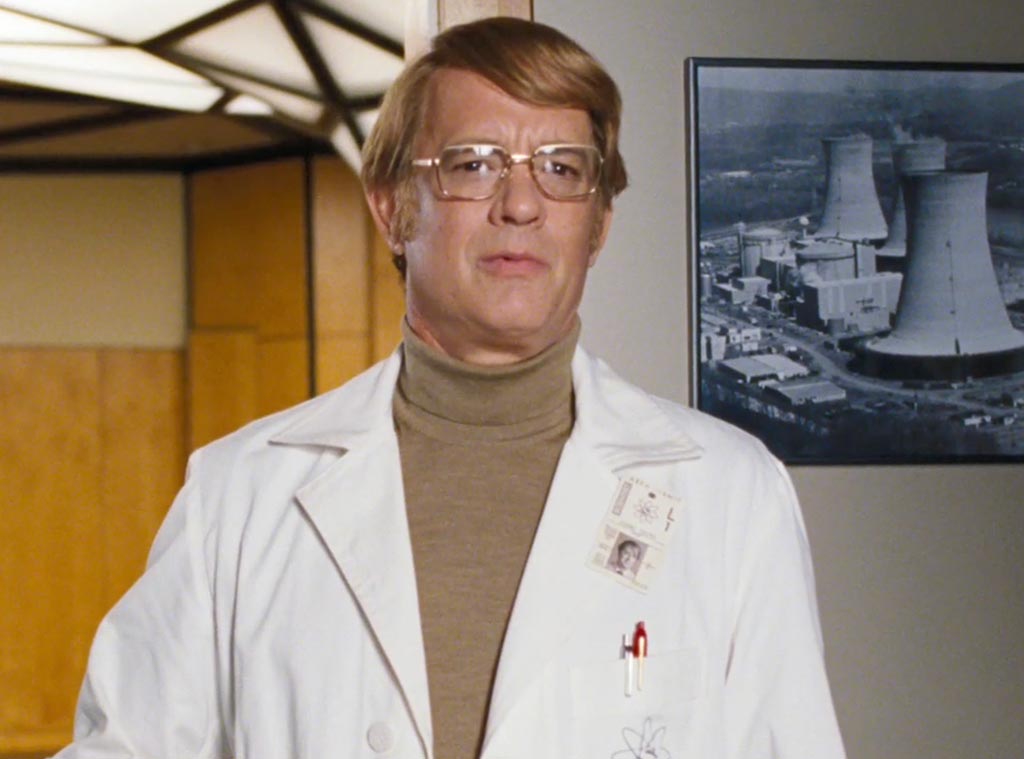 Warner Bros.
Well, isn't Tom Hanks just the best thing ever?
Accidentally—and endearingly—cussing on live TV? Reciting slam poetry about Full House? Camerabombing Saturday Night Live?
But while Hanks hands down wins the award for making movie promotion as adorable as a box of puppies, what to make of the movie he's promoting?
Is Cloud Atlas, opening today, a legit Oscar contender? Is it, ahem, even any good?
The skinny:
Cloud Atlas Is Better Than Fun Size: Or, to put it another way, the Hanks film, costarring Halle Berry, is not measuring up, in a Rotten Tomatoes way, with the likes of Argo, The Sessions, Beasts of the Southern Wild and other presumed awards-season favorites. (But, yes, it is totally owning Fun Size and the weekend's other major new releases.)
Cloud Atlas Is Ambitious: This is true because: (a) everyone says so and because (b) it just is. Have you seen the trailers? Have you read the official synopsis, with all its talk of rippling kindness and distant-future revolutions? Do you have any idea at all what it's about? Of course not. A movie that must be watched in full to be understood or explained is ambition, friend, and not too many movies attempt it. Score one for the Wachowskis (The Matrix) and Tom Twyker (Run Lola Run), who cowrote and codirected. 
The Downside of Being Ambitious: Critics, who shape the pre-Oscar buzz via the critics' awards, sound like they admire Cloud Atlas more than they love it. "This is by no means the best movie of the year," A.O. Scott wrote in the New York Times, "but it may be the most movie you can get for the price of a single ticket."
The Best Picture Bottom Line: Not going to happen. At this point, the early-bird oddsmakers don't even have a line for it.
What About Hanks? Maybe. In Cloud Atlas, the two-time winner gets to play six different characters, and sport at least six different kinds of hair—that's gotta attract attention. The awards site Gold Derby has Hanks in the Best Actor discussion, but, ultimately, at a 100-to-1 shot to win.
What about Berry? Probably not. In Cloud Atlas, the one-time winner also gets to play six different characters, but she's just not generating any Best Actress heat. The Hollywood Foreign Press does loves them some Berry, so don't be shocked by a Golden Globes nod.
What about the Wachowskis? Lana Wachowski, known as Larry Wachowski during The Matrix trilogy days, was called "beautiful" and "brave" by Awards Daily for her recent speech to the Human Rights Campaign on growing up transgender. So, there's a feel-good story here for Oscar voters. Still, the Wachowskis and Twyker are the Halle Berry of the Best Director race—they're not figuring into it. Gold Derby's pundits, however, do have the trio high up in the mix for Adapted Screenplay. (Un-fun factoid: The Wachowskis have never been nominated at the Oscars—for anything.)