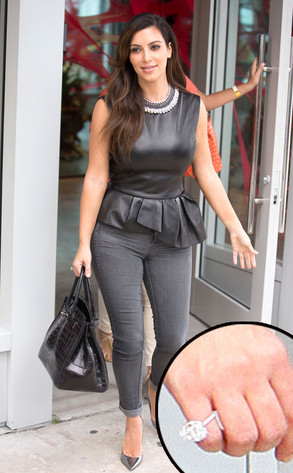 INFPhoto.com/Splash News
Looks like the queen of England isn't the only one having a diamond jubilee these days.
Kim Kardashian was sporting an especially sparkly accessory while leaving a Christian Louboutin boutique in Miami Beach today—a huge gemstone ring.
Interestingly, Kanye West's main squeeze was snapped wearing the bauble on her right pinky finger. And we know that doesn't signify anything except a flair for endowing the littlest part of her hand with statement jewelry.