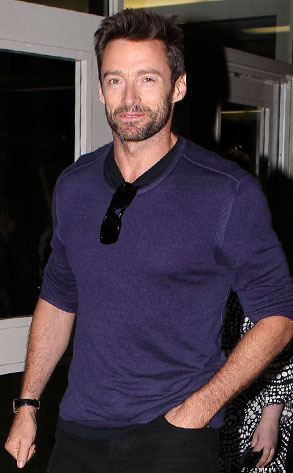 Unfortunately, Hugh Jackman has felt pain and loss at a very young age.
The award-winning actor shared the story of being abandoned by his mother, Grace, when he was only 8 years old and living with his two brothers and two sisters in Sydney.
Jackman tells Australian Women's Weekly his mom decided to move back to the U.K., and broke the news through a telegram the following day. It wasn't until he was around "12-13" years old that the now-Hollywood star realized his mother wasn't coming back.