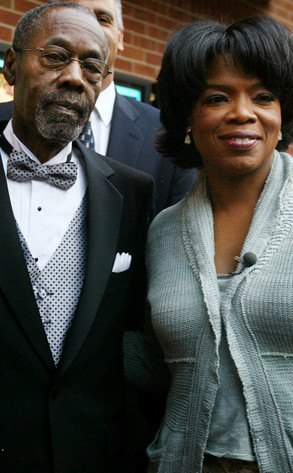 Adriane Jaeckle/Getty Images
Oprah Winfrey's father seems to have had an "aha!" moment of his own.
Vernon Winfrey has filed for divorce from his wife of 11 years, Barbara Winfrey, a former teacher, raising juicy accusations of extramarital affairs and an explosive tiff involving a gun.
In court documents filed in Franklin, Tenn., last June that have now surfaced, Vernon, 79, cites irreconcilable difference as the cause of the split and accuses Barbara of "inappropriate martial conduct."