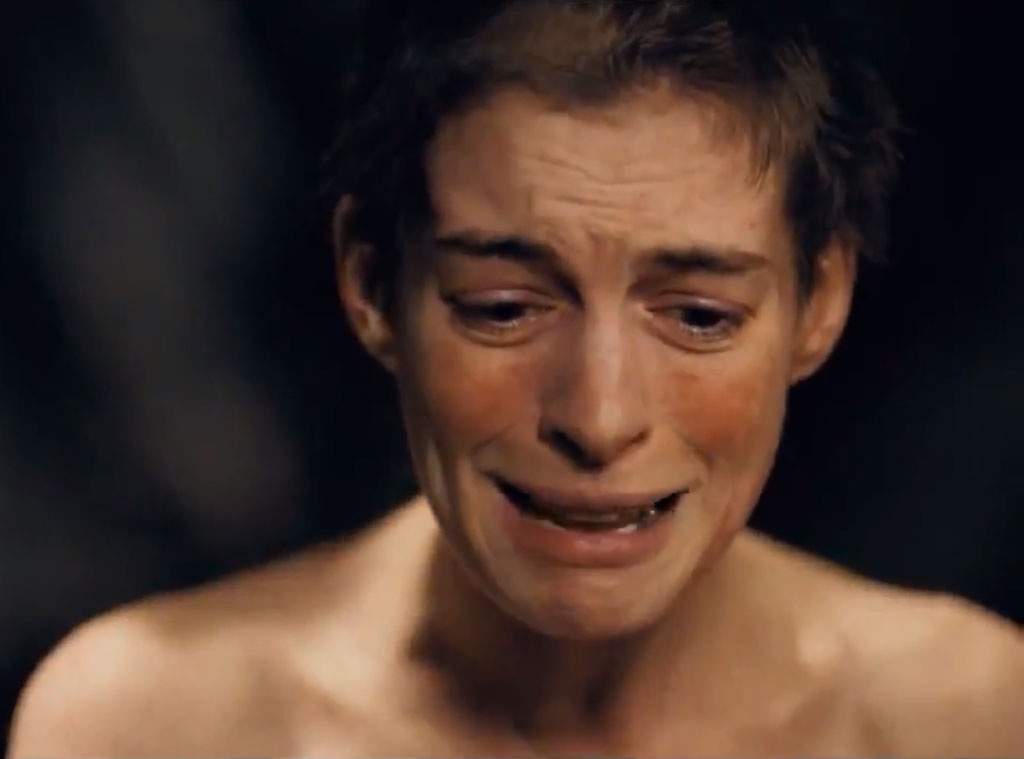 youtube.com
Anne Hathaway may have gotten the most attention for losing weight for Les Misérables, but it's not like she was the only person in the cast asked to shed the pounds.
"We were all sort of on these diets to sort of shrink down and to look waiflike and things like that," Samantha Barks, who plays Éponine in the much-anticipated movie musical, said at the Hollywood Film Awards.
Back in March, Hathaway's rep shot down a British tabloid report that she was on a dangerous crash diet that limited her to only 500 calories a day.
"She did it in the healthiest way," Barker assured us.
Hathaway's chopped coiff probably made her look a bit worse for the wear than the others. "To see her was shocking with the shaved head and [losing] loads of weight, but she put her heart into it," Barks said. "She did what she had to do for the role."
And she eventually embraced her very short locks. So much so that she didn't wait until it grew back to have her wedding.
"She's rocking the short hair," Barks said. "I was like, 'Well done,' and she said, 'I have it all blended now.' She was crazy about it."