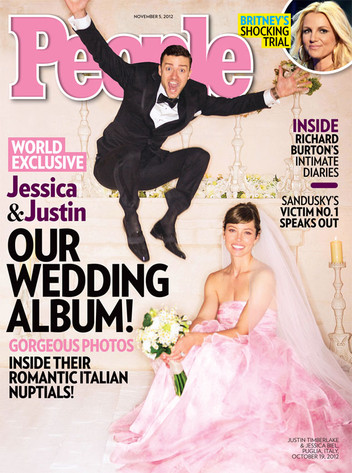 People Magazine
"Something old" is usually the reserve of wedding days, not wedding covers.
But People seems to have taken that old adage quite fervently to heart when they released the highly anticipated first wedding shot of Justin Timberlake and Jessica Biel, as the second thing the world seemed to take notice of (the first being that pink Giambattista Valli dress and her jumping-for-joy husband), was the celeb image nestled into the top right corner of the page.
Guess not even magazine editors can resist a good forced photobombing.