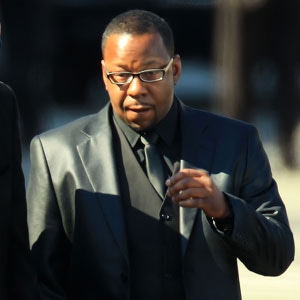 Jackson Lee/Splash News
Bobby Brown's prerogative was apparently to have another run-in with the law.
An LAPD spokeswoman confirms to E! News that the New Jack Swinger was arrested for driving under the influence early Wednesday.
The incident occurred at approximately 1 a.m., when a police cruiser spotted the 43-year-old Brown weaving between lanes around Corbin Avenue and Ventura Boulevard and pulled him over.
Smelling alcohol, officers administered a field sobriety test, which the singer promptly flunked. He was taken into custody and booked at a nearby police station.
According to booking records, he remains behind bars on $25,000 bail. No court date has been set yet.
This is the second DUI arrest for Brown, who recently completed a stint in rehab, in less than a year. The former Mr. Whitney Houston was previously popped in March in the San Fernando Valley.
After pleading no contest to a misdemeanor DUI charge in a plea deal with prosecutors, he was placed on three years' summary probation and ordered to complete a three-month alcohol education program.
No word how this latest bust will affect Brown's probation status. A rep for the New Edition crooner was unavailable for comment.