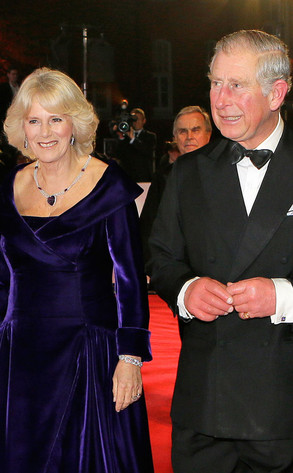 KIRSTY WIGGLESWORTH/AFP/Getty Images
Yes, even the Prince of Wales enjoys an action-packed Bond flick.
The London premiere of Skyfall became a royal event today when Prince Charles showed up alongside his wife, Camilla Parker-Bowles, Duchess of Cornwall, at the iconic Royal Albert Hall.
Both looked dressed to impress, with Charles strutting a tailored and classic black-and-white tux, while Camilla displayed elegance in a long-sleeved royal purple (how fitting) gown with a dazzling diamond necklace.