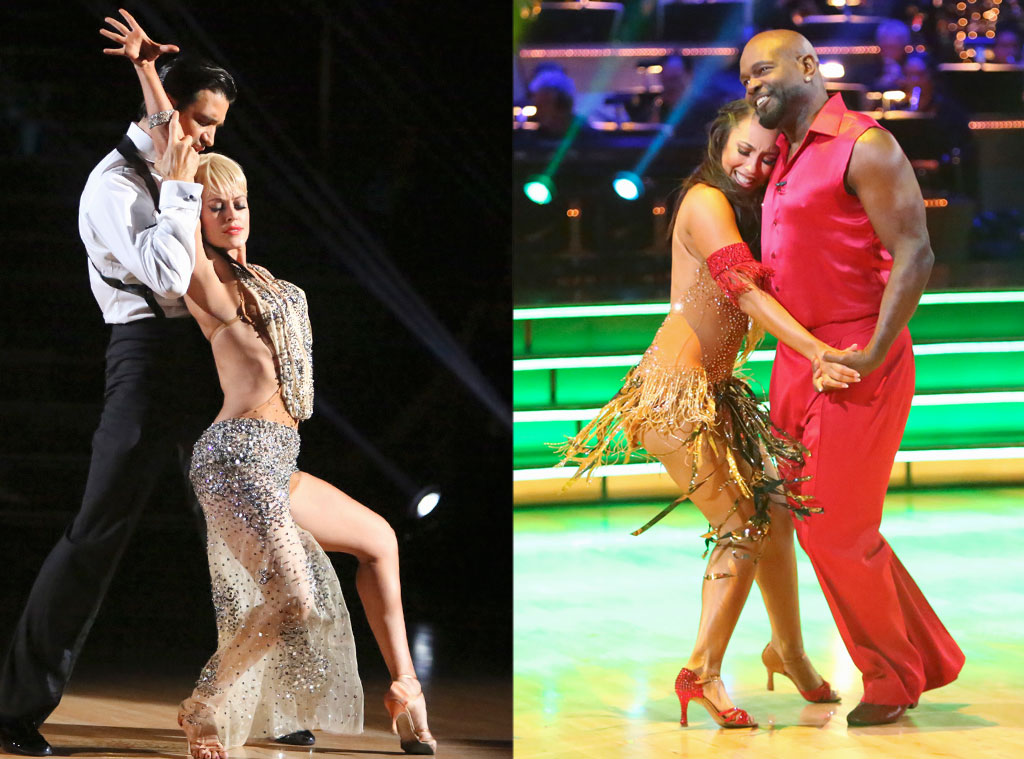 Adam Taylor/ABC
Gilles Marini, you were once again the talk of backstage! His towel drop tonight is going down in Dancing With the Stars record books.
"What's wrong with me?" Gilles joked to E! News about revealing his white boxer-briefs. Pretty sure all of us ladies can collectively say...nothing at all!
"It was weird in such a fun way. Hopefully we entertained everyone out there," laughed Gilles.
"I think it turned out pretty good," partner Peta Murgatroyd boasted. 
So which twosome playfully jabbed Gilles' nakedness? Emmitt Smith and Cheryl Burke!
"It was one hot mess from start to finish," Cheryl laughed saying she and Emmitt Smith were one of the more-clothed pairs.
"We don't need to get naked to have fun," Burke said. "We keep it classy!"
"It's not like I ain't got nothing to show off," Emmitt said before busting his shirt open. This is a reason to tune into E! News tomorrow, folks.
As for injured Melissa Rycroft, she and Tony Dovolani performed the tango tonight and it was a bit painful.
"Talk about a frustrating week. I was about to kick this tango's butt," Rycroft told us. "It came together. We kind of faked our way through it. I'm glad we got through this one and there shouldn't be another neck dance! Right?" 
"I am so motivated, she is the epic trooper," Tony gushed about his partner. "I'm motivated in every aspect. This woman is not going to quit on anything. It was great, it was fantastic to be out there with her."
Glad since there was no elimination this week so Melissa has time to heal!
—Reporting by Will Marfuggi