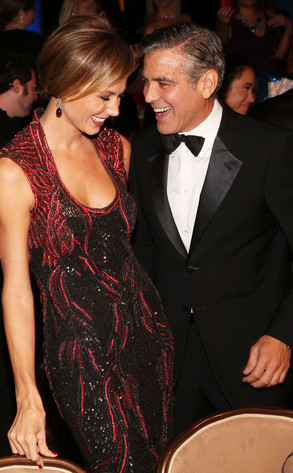 Christopher Polk/Getty Images
George Clooney and Stacy Keibler have been dating for more than a year, but it doesn't sound like they're in any rush to get hitched.
"That is not on my radar at all," Keibler told me earlier today. "I'm definitely the girl who doesn't talk about that kind of stuff. I'm not really interested in thinking about marriage or kids at all."
Oh?