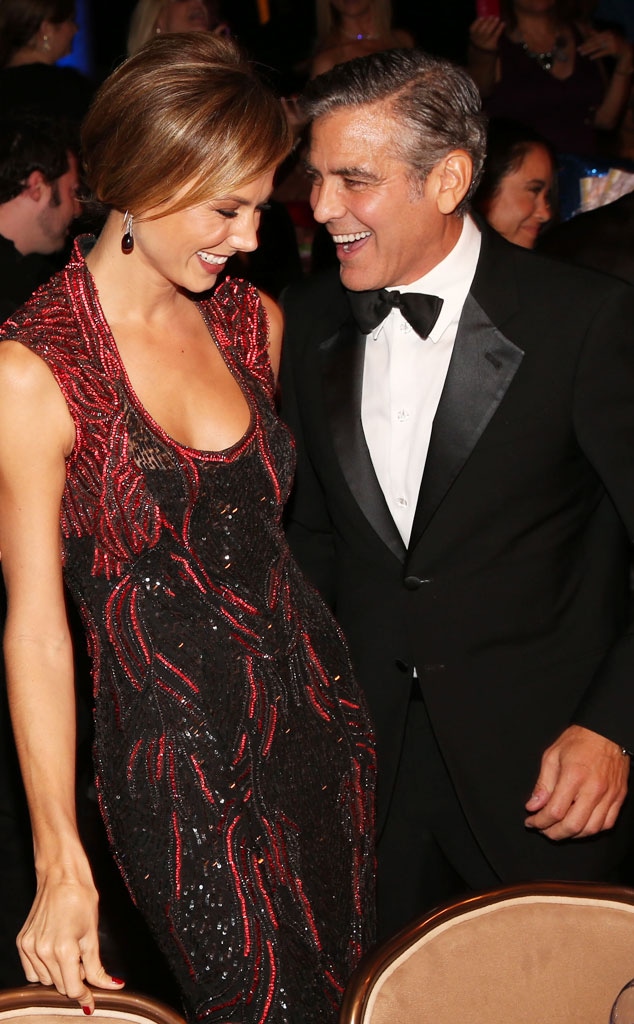 Christopher Polk/Getty Images
George Clooney and Stacy Keibler have been dating for more than a year, but it doesn't sound like they're in any rush to get hitched.
"That is not on my radar at all," Keibler told me earlier today. "I'm definitely the girl who doesn't talk about that kind of stuff. I'm not really interested in thinking about marriage or kids at all."
Oh?
"I live in the moment," Keibler said. "I'm more of a guy that way."
Not that Keibler doesn't have other things to think about these days. The former pro-wrestler will be in NYC tomorrow to help launch Valspar paints' Love Your Color Guarantee Project for Habitat for Humanity. Valspar will be donating up to $50,000 to the housing group by handing over $1 for every virtually painted home on its Facebook page.
"I recently participated in a Habitat build in California and it's such a rewarding experience to be able to partner up with these families that are actually going to live in these houses," Keibler said. "I jumped at the opportunity to do this. I love this program."
Not only is Keibler also hosting Lifetime's upcoming reality competition show Supermarket Superstars for aspiring food product inventors, but she's developing her own line of healthy snack food.
"I really feel strongly about trying to reeducate people about food and how you can really heal yourself with food," she said. "I realized it's such a passion of mine. I feel like I've found myself. I hope I can help people everywhere."