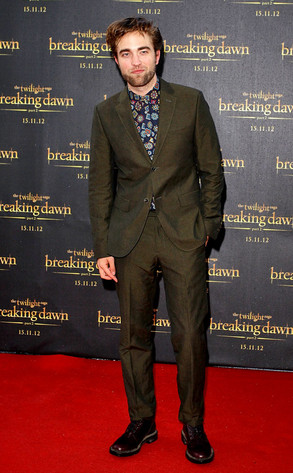 Lisa Maree Williams/Getty Images
Set those DVRs, because Robert Pattinson and Taylor Lautner are going to be all over TV leading up to the final Twilight film's release.
E! News has confirmed a slew of talk show appearances—day and night—booked by R.Pattz, Taylor and even author Stephenie Meyer. But fear not, Twi-hards, the Breaking Dawn Part 2 talk show rounds won't be bereft of leading lady Kristen Stewart.
While Bella herself is already making fans' days abroad, having touched down in Japan to kick start her Twilight tour this week, she'll soon be doing the same stateside, as she's set to appear on Live With Kelly and Michael Nov. 7.