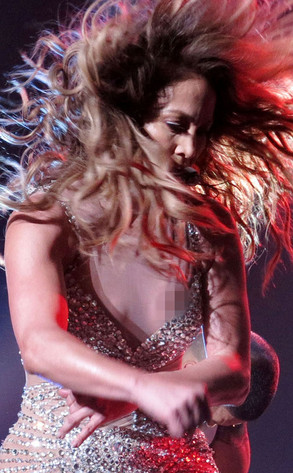 PacificCoastNews.com
This might be a good time for Jennifer Lopez to take a cue from Nicki Minaj.
The "On the Floor" singer suffered her second, count 'em, second nip slip in as many weeks.
Yep. While performing in London on Monday night, J.Lo revealed quite a bit of herself as she strutted her stuff on stage.