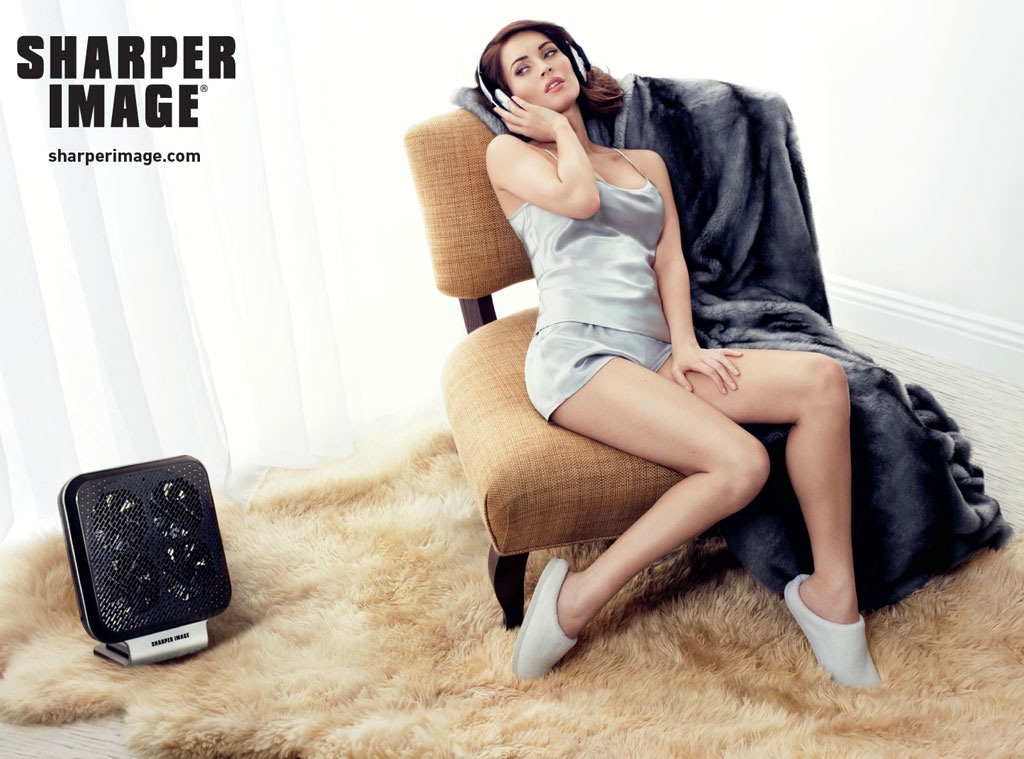 Sharper Image
Christmas is coming a little early this year. Not that we expect too many complaints about that.
Megan Fox, usually the type of celebrity endorser on reserve for makeup or lingerie ads, has instead lent her visage to  Sharper Image, continuing her sultry spokeswomanship of the brand by appearing in their new holiday campaign that was unveiled today.
Obviously shot before she was pregnant (or at least before her baby bump was visible), the new mama is set to appear in the retail giant's seasonal multimedia campaign entitled "Guys Love Gadgets."
Well, seeing as how guys also love Megan Fox, this seems like the perfect fit to us.
"I have always been a bit of a gadget geek and into different types of technology," Fox said. "The campaign is a good fit for me because I love electronics."
According to the brand, Fox will be seen in various states of lounging (again, we don't anticipate any complaints here, either) on Sharper Image beds, recliners and chairs—and if the inaugural ad is any indication, clad in satiny delicates—while showing off the company's products in the online and outdoor marketing campaign.
Merry Christmas, indeed.