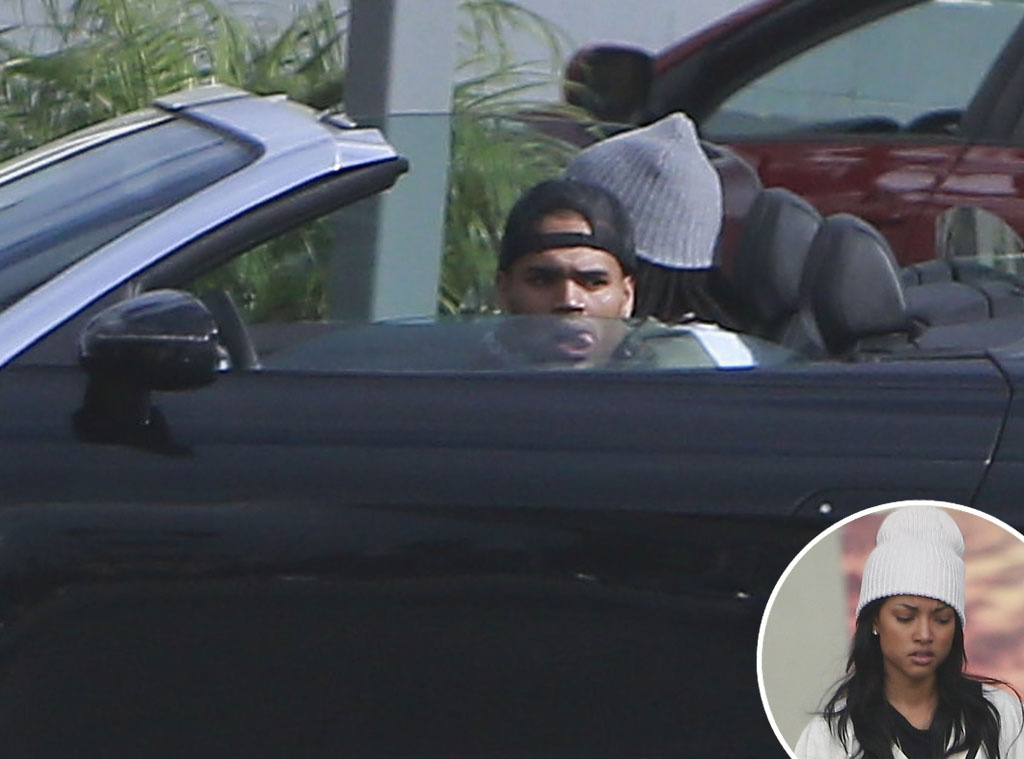 FAMEFLYNET PICTURES
Chris Brown broke up with gal-pal Karrueche Tran, saying he didn't want to see her hurt because of his "friendship" with Rihanna.
Well, it appears they still can't stay away from each other.
Two days after hooking up with Ri-Ri at a Beverly Hills bash, the "Run It" singer was snapped Monday afternoon leaving his place with the 24-year-old Tran, and they reportedly took off in separate cars.
A source exclusively tells E! News that Brown and Tran remain very close friends and that they've been spending time together to work on a photo shoot.
"They are hooking up, but they are not dating exclusively," says the insider. "They just started back up again. Rihanna and Chris are also hooking up. It's all a bit of a mess, but it's a dynamic that has been going on for a while. Everyone thought Chris and Karrueche were completely done, but he's one of those people that everyone is drawn to. Plus he's selfish and he has a way to make people do things the way he wants them done."
According to the source, Brown shot a cover for XXL magazine this weekend and Karrueche helped out with the styling.
"So he was with Karrueche on Friday and Sunday and Rihanna on Saturday," adds the insider.
Per Ace Showbiz, as they took their leave on Monday, Brown and Tran stopped at a gas station together, where the 23-year-old crooner kindly had his bodyguard hand the 24-year-old beauty $20 to pay for her gas. They then continued on to a studio in Burbank.
And today, E! News confirmed that Tran joined Brown on the set of a music video he's directing for the song "Red" by the indie group U.G.L.Y., which stands for "Underneath Greatness Lies You."
While the hitmaker's been mum on the duo's activities, Karrueche may have alluded to their reunion when she tweeted, "People will believe anything they read."
This is getting interesting, no?
—Additional reporting by Claire Pires
(Originally published on Oct. 23, 2012 @ 6:07 a.m PT)