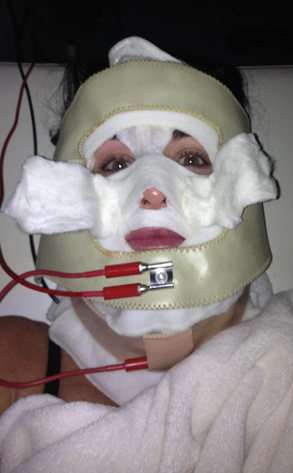 Twitter
No, this is not Kyle Richards' Halloween costume (but it could be).
Underneath that somewhat eerie-looking mask is the Real Housewives of Beverly Hills star going through an interesting skin treatment at Carina Skin Care that includes "getting your skin electrified" to produce "tighter and beautiful skin."
Yes, you read that correctly.