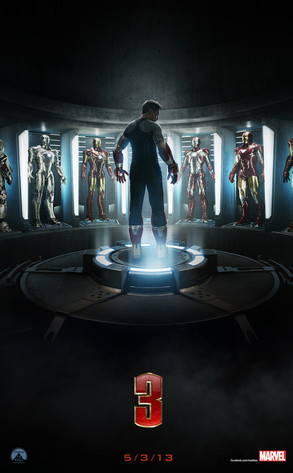 Marvel
Talk about heavy metal!
Marvel's first teaser poster for Iron Man 3 is out, and by the looks of things, Tony Stark (Robert Downey Jr.) has plenty of options to choose from as he suits up to take on his biggest baddie yet, the Mandarin (Ben Kingsley).
The one-sheet's unveiling comes less than a day after a 17-second teaser trailer hit the Web showing Stark's gal-pal Pepper Potts (Gwyneth Paltrow) in seeming danger along with a few other quick shots, like Iron Man swooping in from high up in the sky.
The third entry in the blockbuster franchise hits theaters May 3.