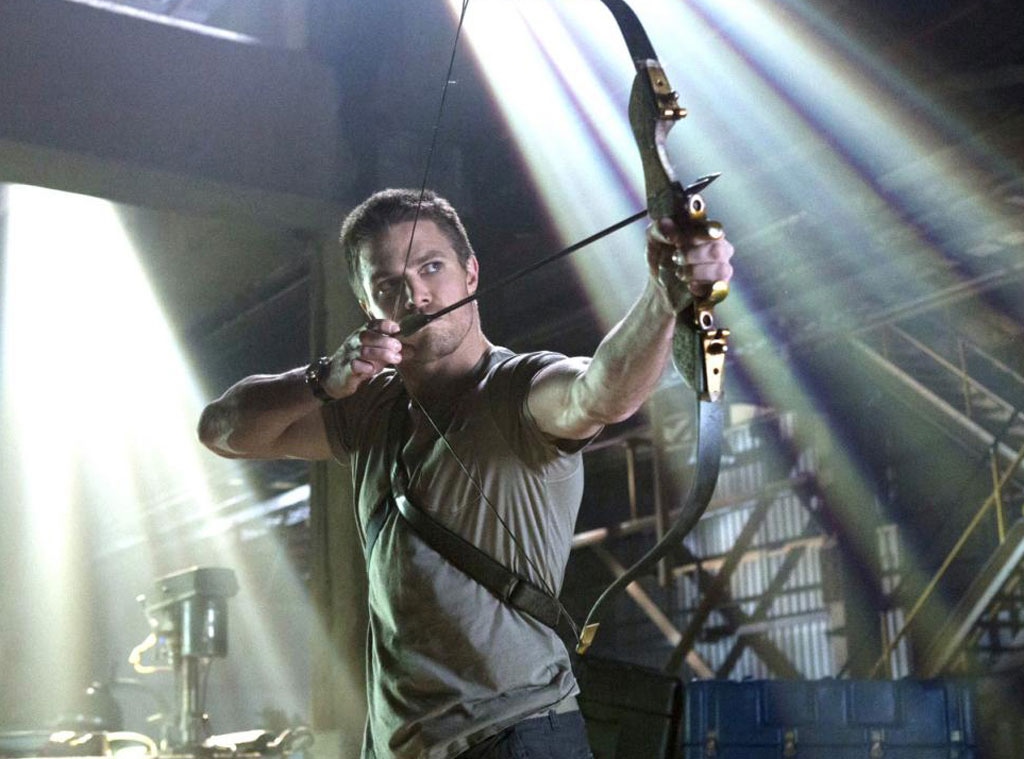 Jack Rowand/The CW.
Arrow definitely hit the bullseye for the CW. The network has picked up the superhero series for a full season after only two episodes have aired.
Star Stephen Amell tweeted the good news this morning: "Best way to start a Monday? Getting picked up for your back nine episodes. Thwick. #Arrow"
We assume "thwick" is the sound effect of an arrow hitting a target, and not some cool slang used by actors playing superheroes.
Arrow came out of the bow (puns, we've got millions of 'em) strong and quick, with over 4 million viewers tuning in for the premiere, making it the network's most-watched episode in three years, and the highest-rated drama debut since Nikita's series premiere in 2010.
The ratings held steady the next week, obviously giving CW enough incentive to pick it up the back nine episodes.
The network also ordered three more scripts from Beauty and the Beast and Emily Owens, M.D., their two other freshman series.
(Originally published Oct. 22, 2012, at 11:01 a.m. PT)