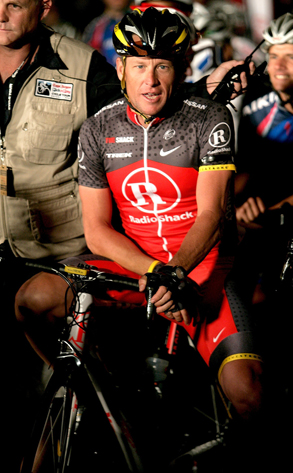 Michelly Rall/Getty Images
It's official.
After the International Cycling Union announced on Monday it had no plans to appeal the United States Anti-Doping Agency's ruling banning Lance Armstrong from the sport for life, the cycling legend was formally stripped of his seven consecutive Tour de France titles.
The ICU's decision came in the wake of a scathing USADA report two weeks ago which claimed that during his tenure on the U.S. Postal Service and Discovery Channel teams, the 41-year-old Armstrong headed up "the most sophisticated, professionalized and successful doping program that the sport has ever seen."
The evidence also included damning testimony from 11 of Lance's former teammates, who allege Armstrong helped to conceal the use of banned substances including the blood booster EPO, used high-tech methods to evade detection, and arm-twisted his fellow riders into participating in the conspiracy during his historic Tour de France run.