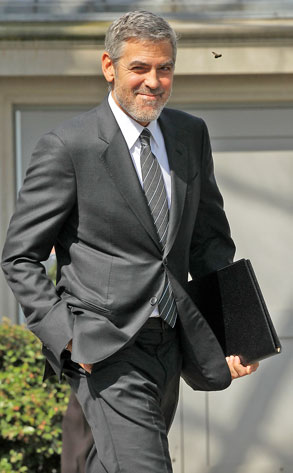 Alex Wong/Getty Images
George Clooney continued his quest last night to stop the atrocities occurring in Sudan.
"We hear these slogans and say them a lot—"not on our watch," "never again"—but the truth is that when it comes to innocent people being slaughtered, it always happens on our watch," the Oscar-winner said at last night's Carousel of Hope Ball, where he was honored with the Brass Ring Award. "It happens again and again and again."
Clooney said he is dedicated to helping end President Omar al-Bashir's horrific reign over Sudan.