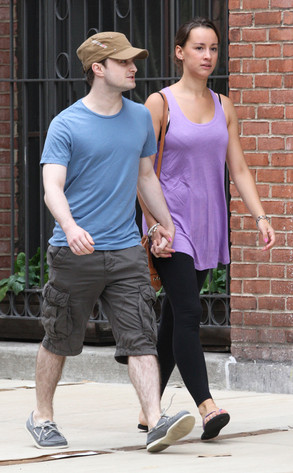 INFphoto.com
For Harry Potter star Daniel Radcliffe and girlfriend Rosie Coker, It looks like the magic is gone.
The couple, who had been dating since 2011 after initially meeting on the set of 2007's Harry Potter and the Half-Blood Prince, have called it quits, The Daily Mail reports.
"She's trying to move on," Coker's father told the U.K. paper. "She won't want to talk about it."