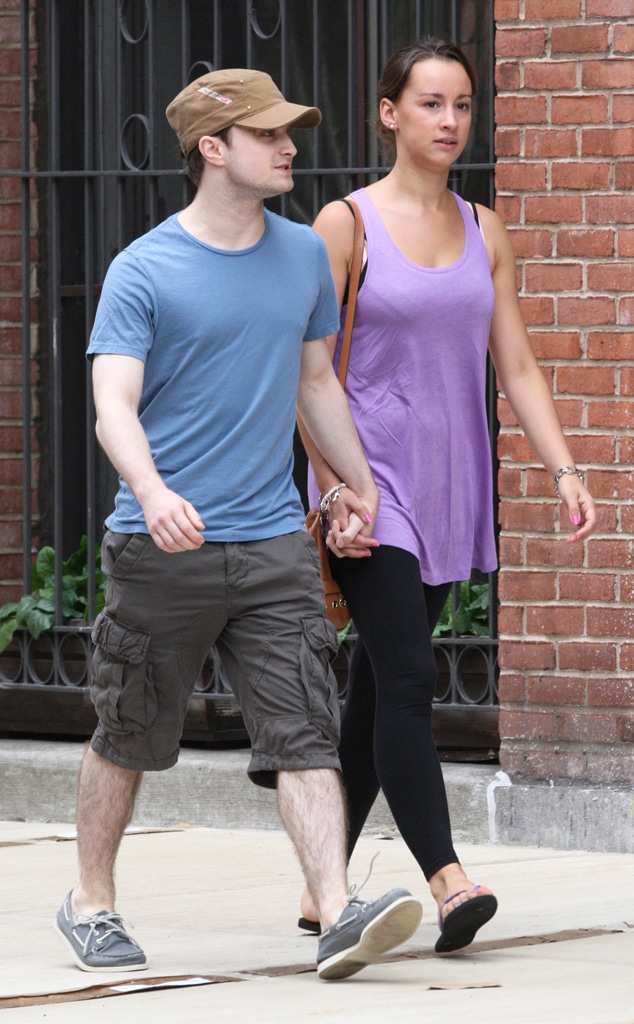 INFphoto.com
For Harry Potter star Daniel Radcliffe and girlfriend Rosie Coker, It looks like the magic is gone.
The couple, who had been dating since 2011 after initially meeting on the set of 2007's Harry Potter and the Half-Blood Prince, have called it quits, The Daily Mail reports.
"She's trying to move on," Coker's father told the U.K. paper. "She won't want to talk about it."
Radcliffe and Coker had reportedly been sharing the actor's $4.3 million apartment in New York City.
While it's not known for sure yet what caused the breakup, The Daily Mail alleges that Radcliffe had a brief fling with actress Erin Drake, his costar in the upcoming film Kill Your Darlings.
The 23-year-old star was previously linked to Laura O'Toole, his costar in the Broadway revival of Equus, and Olive Uniacke, whose stepfather was a Harry Potter producer.
Radcliffe's rep told E! News it will not comment on the actor's personal life.