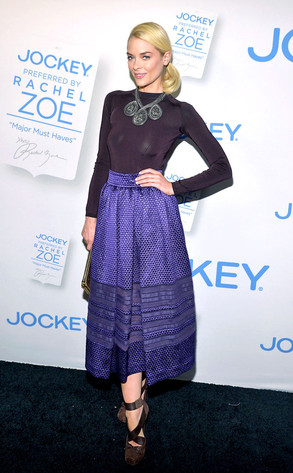 Charley Gallay/Getty Images
Hosting friends at home is a simple pleasure that can sometimes feel overwhelming.
Self-confessed homebody Jaime King ("I will jet set across the country or the world for a fashion show, but other than that, I'm always at home!" she admits,) is a wiz at welcoming guests to her abode, so we knew she'd have some helpful pointers to share.
Here are her three rules for pulling off a successful soiree without stepping foot outside of her front door: