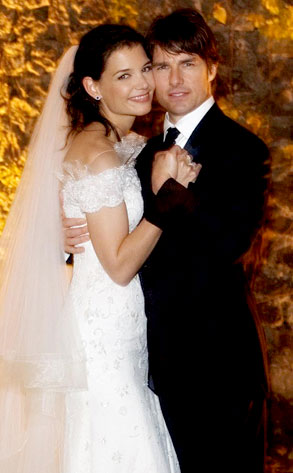 Rogers & Cowan/Robert Evans
Nothing says "That's amore!" like a wedding in Italy.
Is it any wonder Justin Timberlake and Jessica Biel are getting hitched there?
Who could ever forget Tom Cruise and Katie Holmes' blowout nuptials in a 15th-century castle in Bracciano?
And then there were super-private couple John Krasinski and Emily Blunt becoming husband and wife in Como just two years ago.
So, with that in mind—and with J.T. and Jessica's wedding bells getting louder by the second—we thought this was the perfect time for you to take a trip down the aisle in our Celebrity Weddings in Italy photo gallery.