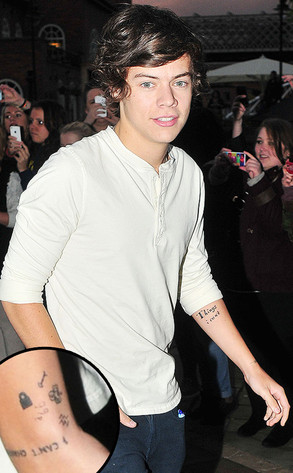 XPOSUREPHOTOS.COM
Harry Styles loves to get inked.
The 18-year-old One Direction star stepped out during the band's visit to Manchester's Key 103 radio station Tuesday night and flashed sexy new forearm tats.
As well as his previously existing padlock, the artwork now includes the phrases "Things I Can" and "Things I Can't" on his forearms, as well as a small key, two zigzags and the sign for 99 pence on his left wrist.