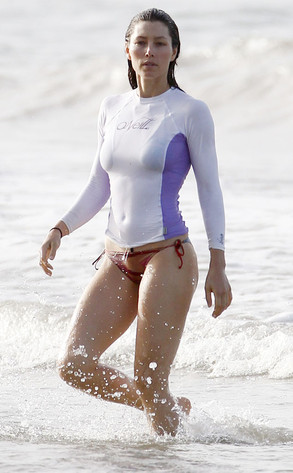 FameFlynet
Every woman dreams about her wedding day—and then every woman panics when that dream actually becomes a reality. The venue, the flowers, the food, the guests—there is so much to plan!
While Jessica Bielis probably experiencing all the standard freak-outs that a bride-to-be goes through before her big day, there is one super common stressor that we're sure the future Mrs. Justin Timberlake definitely didn't have to think twice about: getting in tip-top shape for the wedding.
In fact, Jessica's body has always looked like the "after" version of a total body turnaround.