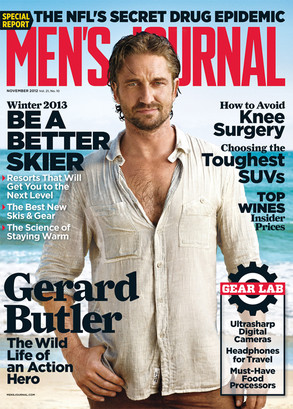 Men's Journal
Gerard Butler may look solid as a rock (his chest certainly seems to be made of granite), but he's only human on the inside.
"Maybe a stronger person wouldn't have needed to go," the Scottish actor says in the November issue of Men's Journal, talking about the three weeks he spent at the Betty Ford Center in February.
"When you hear the word rehab, you think, 'He's a mess, he's f--ked up.' But I'm glad I did it. I've made a s--tload of wrong decisions in my life. But I know I've made some right ones as well."