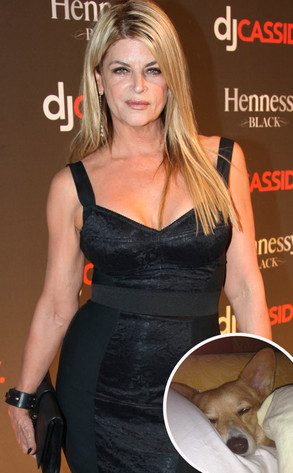 Johnny Nunez/WireImage.com; Twitter
Kirstie Alley is one busy mommy.
The Dancing with the Stars All-Star may have made it past eliminations last night, but that wasn't the root of her worries. Alley's dog May had to go through a tough surgery on Tuesday, but the corgi is luckily beginning the recovery process.
"Thank you all for your votes and working so hard on our behalf!!!! May I ask one more favor? My dog May needs your prayers," she wrote yesterday. "She just came out of a difficult surgery 20 minutes ago … She is my beloved."