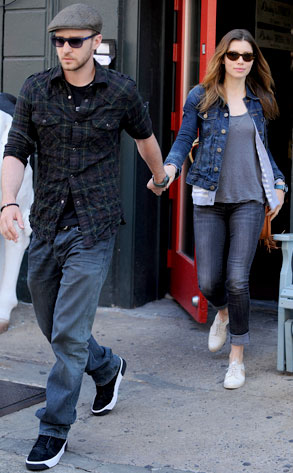 AAR/Fame Pictures
About Jessica Biel's wedding to Justin Timberlake: If they're marrying in Italy, does that mean they have to come back to the United States to make it legal?
—Aubree, via Twitter
Celebrities have ways of keeping stuff that would otherwise be public—marriage licenses, appearances with county clerks—pretty secret. With this couple spending a rumored $6.5 million (!) on the nuptials, you can bet that they could have a completely up-and-up Italian union on the down-low.
If that's what they wanted, which isn't likely.
In fact, it's more probable that such a celebration in Italy might be, as you suspect, more symbolic than legally binding.