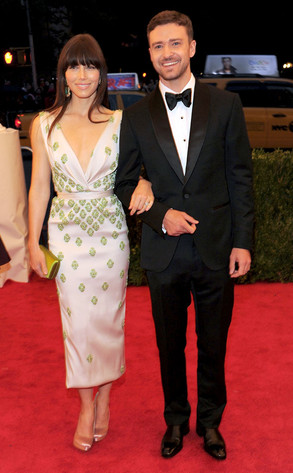 Larry Busacca/Getty Images
Here comes the bride...and the groom...and a couple of exes too!
Well, probably not, but just because Jessica Biel and Justin Timberlake won't be reliving the past during their impending Italian wedding doesn't mean we can't.
So we're looking back on romances of years past, including, for the former 'N Sync boy-bander, Britney Spears, Cameron Diaz and…Fergie?! Yep! And for the bride-to-be, Chris Evans, Derek Jeter and one very lucky 7th Heaven costar.
And, Jess, look at it this way: If any of these exes are still misty-eyed over the split, they can count as your something blue!