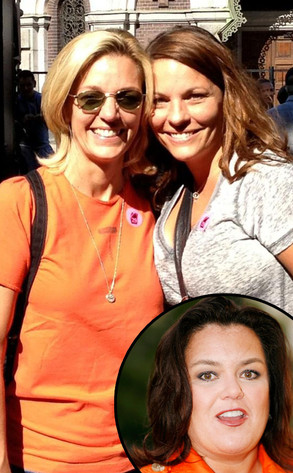 Twitter; AP Photo
Looks like Rosie O'Donnell's ex-wife Kelli Carpenter is taking another walk down the aisle.
The 45-year-old ex-wife of the television personality is engaged to cabaret singer Anne Steele. Carpenter officially confirmed the news on Twitter early Wednesday morning:
"ENGAGED and happy! @theannesteele @RFamVacations #gaywedding #marriageequality #grateful," she wrote.