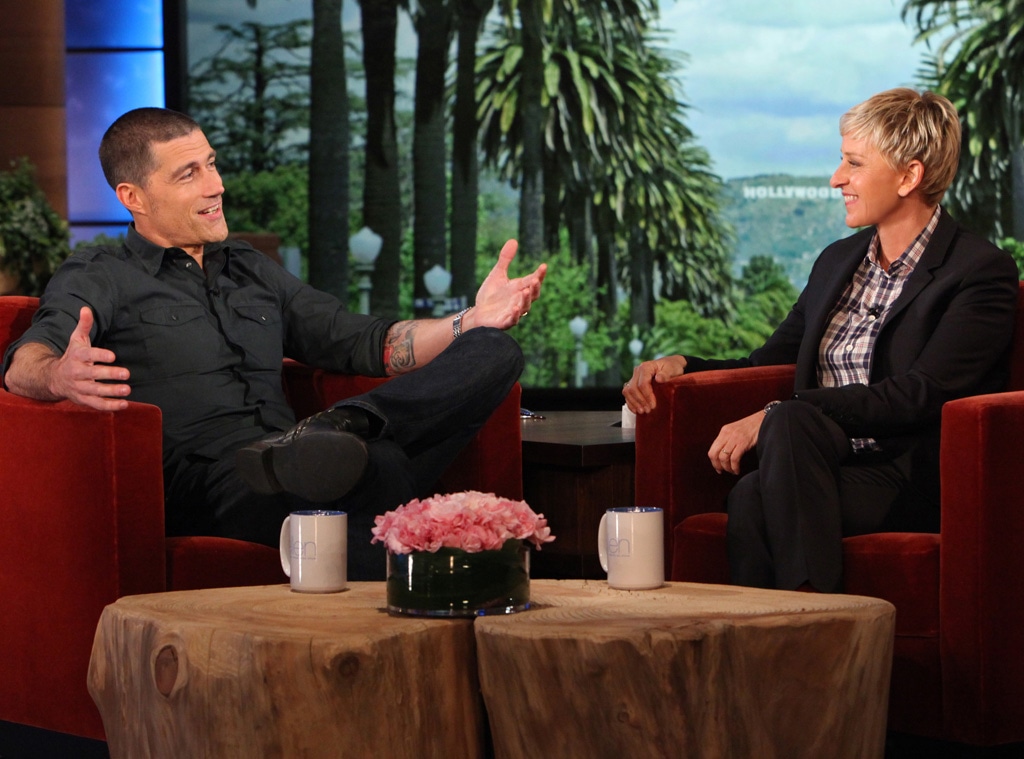 Michael Rozman
It's safe to say Matthew Fox didn't have the best of luck in the past year…and he's making no qualms about it.
Prior to getting busted for DUI in May, the Alex Cross star was detained after allegedly getting into a fight with a woman in August 2011.
And Fox opened up about both incidents during a sit-down on Ellen, scheduled to air Wednesday.
"There is a woman in Cleveland who claims that I hit her," Fox said. "I think she specifically says that I hit her in private part of her body actually. This was in Cleveland. I was making this film [Alex Cross] there, and it's been a very tough year for myself and my family."
"It's difficult to be accused of something that you did not do. I've never hit a woman in my life. Never have, never will. That's not a part of who I am as a man and hold that very dear to how I define my character. So that's been very difficult." 
The woman, a party bus driver, previously told police an altercation went down when Fox tried to board her bus after leaving a local bar.
Ellen DeGeneres went on to ask the former Lost thesp, "What did happen? Did you know the woman?"
"No, I was actually sucker punched in the face by a man and I retaliated against the man that sucker punched me in the face," Fox went on. "So a fight broke out and she was a woman that was in proximity to that and she decided that she was going to write up a different version of events that happened that night and try and extort money from me."
"That was what went down and it went into, first, a criminal case because she alleged that I hit her. The prosecutors in Cleveland took about 6 seconds to see that it was hoax and threw that out. But then it moved into a civil case and we had to depose witnesses and find the truth and it took quite a long time. So now it's in the past and the case was dismissed. Now I can finally speak my side of the story for the first time." 
Fox said he didn't talk about the ordeal right away because he was advised not to. 
"I was going to let the courts resolve it on that end and then I know there would be a time down the road where I got an opportunity to tell the truth," he went on.
As for his DUI bust, Fox said he was "terribly embarrassed" by it. 
"I got a DUI in Bend, Oregon, where I live now, very happily," Fox said. "I was not happy about the DUI at all. I was terribly embarrassed by that and take full responsibility for it." 
"I really own that and have done every single thing the state of Oregon requires for a first-time DUI offender. I have learned a ton. I did four weeks of alcohol informational training. And just learned an enormous amount. One of the statistics that I learned is that 50 percent of people that get one DUI will get another. I found that pretty astounding after what I've been through. I will absolutely not be in the statistic. There is just no way."