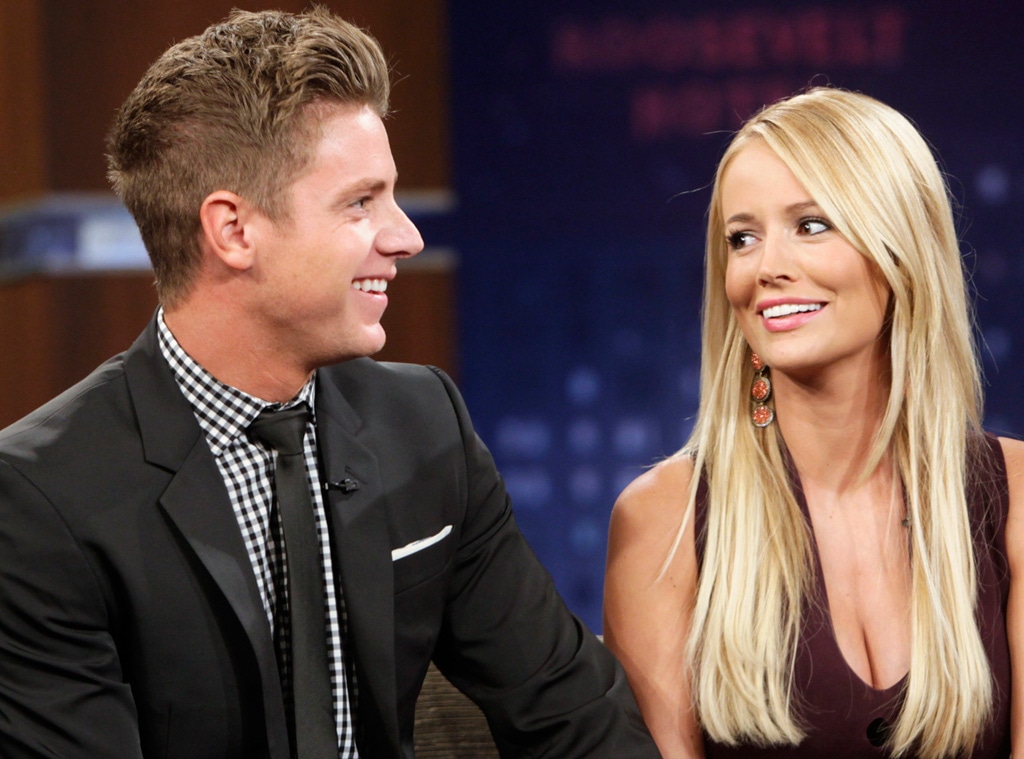 Randy Holmes/ABC
Twitter profile pics and Facebook status updates don't lie. Well, not in this case.
After much speculation about their real relationship status, Emily Maynard and Jef Holm publicly confirmed today that their engagement is over.
"I am sorry to tell you that Jef and I have, indeed, parted ways," Maynard said in a statement. "It was a very difficult and heartbreaking decision."
The duo, who found love on this past season of The Bachelorette, had been spending more and more time apart, and yet were still seen together at a Carolina Panthers game two weekends ago.
"As you know, at first I wasn't sure that I should even be The Bachelorette," Maynard also told People, which broke the official breakup news, "but I am a hopeless romantic and I do believe in the show. I have no regrets because I did find love and shared an incredible journey with a really special person—and you know what, we tried our best because the love between us was so real."
The reality of the situation extends, however, to the fact that the odds were against them from the start.
"I never thought things would last," a good friend of both Maynard and Holm tells E! News. "Having the fairy tale ending is what everyone wants. Then reality hit."
Their split comes on the heels of the demise of Ben Flajnik and Courtney Robertson's engagement, making expectant dad Jason Mesnick the only Bachelor yet to marry a woman he met on the show, albeit not the one he first proposed to.
—Additional reporting by Baker Machado