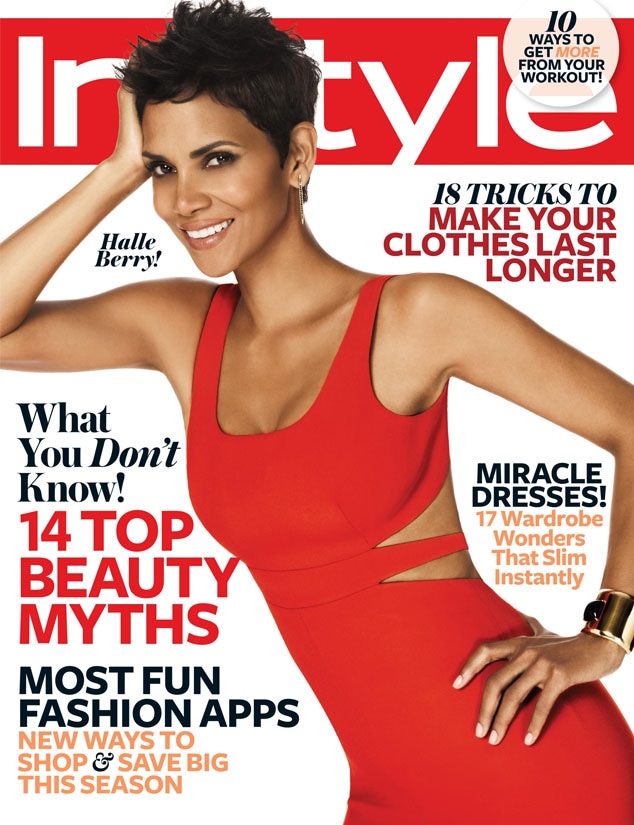 Photographed for InStyle by Giampaolo Sgura
Halle Berry sounds like she believes in the third time being the charm.
"It's another one of those never-say-never things. I'm a hopeless romantic, and I won't stop till I get it right!" the twice-divorced Oscar winner, now engaged to Olivier Martinez, says in the November issue of InStyle. 
"When I first met Olivier, there wasn't the initial 'I'm in love!'" she recalls. "It was something that grew more gradually—and it feels more real because of that."
The French actor is apparently a breath of fresh air for Berry, whose rocky relationships with husbands David Justice and Eric Benet, and now baby daddy Gabriel Aubry (she admits "there's turbulence" there), have been tabloid fodder over the years.
"He's silly, a clown, and very much the life of the party," she says of Martinez, "which is good for someone like me. Danny Downer…been there, done that. Now I like Louie Lightfoot!"
Will Berry and her fiancé be planning a big soiree, then, to celebrate their nuptials? (Never mind her telling InStyle in 2007 that she would "never, never" get married again.)
"I do know it will be very small," she tells the mag when asked about her ideal aisle trip. "I haven't been to many weddings, but I went to one this weekend with 250 guests. I thought, Wow—so this is a wedding, huh? I've never had that, nor have I wanted that. I wasn't even trying to catch the bouquet!"
Well, fine, just so long as she wears a killer dress. At 46, Berry is just as stunning as ever, don't you think?