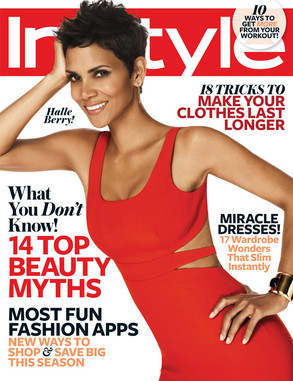 Photographed for InStyle by Giampaolo Sgura
Halle Berry sounds like she believes in the third time being the charm.
"It's another one of those never-say-never things. I'm a hopeless romantic, and I won't stop till I get it right!" the twice-divorced Oscar winner, now engaged to Olivier Martinez, says in the November issue of InStyle.
"When I first met Olivier, there wasn't the initial 'I'm in love!'" she recalls. "It was something that grew more gradually—and it feels more real because of that."