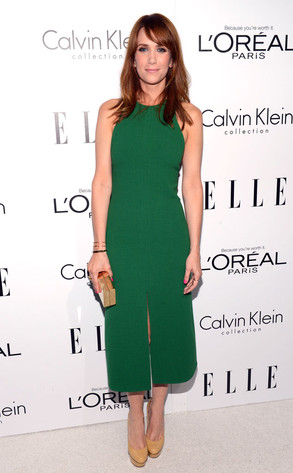 Michael Kovac/WireImage
If this little nugget of TMI wasn't coming from Kristen Wiig during a speech before some of Hollywood biggest names, we would be loathe to repeat it.
But it all went down last night when Wiig was honored at Elle's Women in Hollywood dinner at the Four Seasons in Beverly Hills.
"I do want to say something from the heart, something actually kind of serious and truthful," she said after Judd Apatow introduced her. "I have not pooped in four days—four days!"