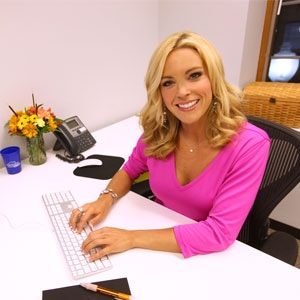 CouponCabin.com
Forget Botox, facelifts or miracle antiaging creams! Kate Gosselin has the ultimate secret for that youthful glow: de-aging.
And yes, you read that correctly.
The 37-year-old former reality TV star is no stranger to the facelift rumors, and she even took to her blog last year to set the record straight and thank folks for their speculation.
But Kate's previous denial wasn't enough for Bravo's Andy Cohen, who displayed a haggard photo of Gosselin last week on Watch What Happens Live (taken three days after she welcomed her children with ex-husband Jon Gosselin) and simultaneously questioned whether the mother of eight has altered her famous mug.
"I am probably one of the rare few who de-age," Gosselin explained to the Bravo host.
Kate attributes her exhausted look from 2004 to the birth of her six children, calling that period "the roughest time ever" and reasoning that "you have to get better, right? You can't get worse than that," after giving birth to sextuplets.
Also up for discussion? Gosselin's relationship status. The mother of eight has been long rumored to be dating her bodyguard, Steve Neild, but she insists that she's currently on her own:
"I'm single! Still [and] always," she said, before adding, "Because [in] my job as a single parent to provide for eight kids, my safety is imperative to them," Gosselin explained. "I'm not going to give out [past horror] stories, but it's warranted for sure. He keeps them safe."
In summary, Kate is not dating her bodyguard and she has not had a facelift.
Now don't you feel better?