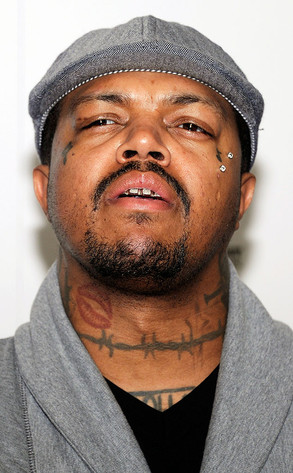 Ethan Miller/Getty Images
It's hard out there for a rapper—especially when you run afoul of the law.
Three 6 Mafia member DJ Paul was arrested this past weekend in New York City after police saw him publicly carrying an open can of beer and discovered that he was toting a taser, E! News has confirmed.
According to a spokeswoman for the NYPD, on Sunday at around 8:15 p.m., cops noticed the rapper (real name: Paul Beauregard) in midtown Manhattan holding an open can of Corona while standing on a street corner.