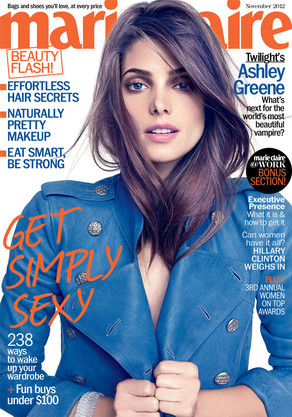 Marie Claire
Alice Cullen may be set for eternity, but Ashley Greene hasn't met her match just yet. In fact, she's not really all that excited about dating right now.
"I've gotten very good at detaching whenever I have to go away for three months, which I realize is hard on friends and kind of selfish," the 25-year-old Twilight star tells Marie Claire in the magazine's November cover story.
"You go on a couple of dates, and then someone ships off to do a movie. It's not like you're going to fly out and see them, because it's not serious enough for that."