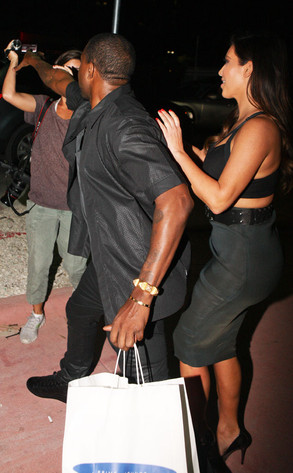 Jessie V / Juan Garces / Splash News
Dinner date drama?
As Kim Kardashian and Kanye West were heading out of Prime 112 in Miami on Sunday, the couple was asked by a female paparazzo if they knew Kardashian's ex, Reggie Bush, was inside the same restaurant with his expectant girlfriend, Lilit Avagyan, a source tells E! News.
The shutterbug proceeded to ask Kimye if they saw Bush and whether or not they congratulated him on the pregnancy, according to the source.